Friday, February 27, 2009 at 5:56 PM

|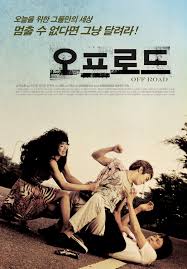 Three desperados make a dead run on hot, scorching asphalt in search of freedom but collide head-on with the crude realities of life in the award-winning independent film Off Road. This low-budget, road movie revolves around three social misfits: a slacker car-wash employee who longs to escape his daily grinds, an ex-banker-turned-taxi driver who has no hope for the future, and a prostitute who dreams of returning to a normal lifestyle. Detouring from the normal route, they find much sought after escapism, though clear signs of impending doom looms on the horizon.


Download:
http://www.mediafire.com/?sharekey=29e1b77a9928d9dd4012e8015643d9c819aac3b80b16b348

Pass to unlock mediafire: tbth_audio

Join the parts by HJSplit: http://www.freebyte.net/download/hjsplit.zip.